Footwear: Quality Assurance and Compliance Services
Quality assurance, compliance and global market access services for the footwear industry
Our footwear testing laboratory has the capability to carry out a wide range of tests on footwear components, footwear materials and completed footwear.
Accurate footwear testing is essential to verify that a footwear product meets with legislation, wherever it is brought to market.
We use national, European and international directives, standards and test methods.
Physical-Mechanical Testing
Completed shoes flexion
Bonding strength
Abrasion resistance of Outsoles
Heel attachment strength
Heel impact
Bally flex
Ross flex
Colorfastness testing
Seams strength
Zippers, snaps, rivets and other components testing
Lace testing
Chemical Analysis
Chromium VI
Aromatic amines
Dyes that are carcinogenic and allergenic
Blue colorant
Organotin Compounds
Cadmium
Lead
Extractable heavy metals
Chlorophenols
Flame retardants
Toluene
Nickel
Dimethyl Fumarate
Nonylphenol and Nonylphenol ethoxylate
PFOS
Formaldehyde
Phthalates
Volatile substances
Nitrosamines
PAHs (Polycyclic Aromatic Hydrocarbons)
pH
Product Categories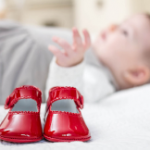 Adult Shoes
Children Shoes
Sandals
Flip Flop
Sport Shoes
Children's Shoes
We are specialized in children's clothing items and shoes, where we offer:
Risk assessment
Small parts testing
Sharp points and edges verification
---