Textile Services
Quality and Safety Assurance for Apparel, Textiles, Footwear and Leather
UL's state-of-the-art laboratories help ensure regulatory and brand compliance of your products. Throughout the global supply chain, UL experts perform chemical and physical testing, quality inspections, and manufacturing audits to optimize products, mitigate the risk of costly recalls, and protect brands.
UL's testing programs help ensure products are safe and manufactured to brand specifications. Our quality assurance experts help our clients address all phases of the global textile supply chain — from raw materials such as fiber, yarn and fabric, to components like snaps and trim, to completed garments, helping deliver quality products to the global marketplace.
Textile test
Physical, Mechanical, and Colorfastness Testing
Colorfastness to Washing
Strength and Performance
Colorfastness to Crocking
Dimensional Stability
Colorfastness to Light
Tensile Strength
Colorfastness to Perspiration
Seam Slippage
Flammability
Tear Strength
Chemical Analysis
Formaldehyde
Organostannic Compounds
REACH and SVHC
Azo Dyes
Alkyl Phenols
RSL
Heavy Metals Detection
Nickel Release
Allergenic and Carcinogenic Colorants
Phthalates
Phenols
Chlorinated Benzene and Toluene
Compliance and Directives: Proficiency Fields
UL laboratories utilize recognized methods to test your products for compliance to international, federal and regional regulations:
AATCC (American Association of Textile Chemists and Colorists)
GB (Chinese National Standards)
ASTM (American Society for Testing and Materials International)
ISO (International Organization for Standardization)
BS (British Standards)
UNI (Italian Institute of Standardization)
DIN (German Institute for Standardization)
PRODUCT CATEGORIES
UL partners with clients throughout the production cycle to assess risk and develop solutions that effectively evaluate the quality and safety of textiles and garments, including:
Children's Clothing
Adult's clothing
Home textiles
Accessories
Leather goods
Children's Clothing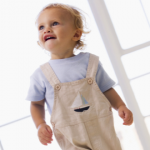 Safety testing of apparel and accessories for children focuses on small parts ingestion and strangulation hazards.
Primary laboratory testing includes:
Button,snap, trim, and appliqué attachment resistance
Toxicity level testing for lead, cadmium, nickel, and heavy metal content in trim components
Safety and dimension evaluation of cords and drawstrings
Overall safety assessment of garments with attention to sharp points and sharp edges (zippers and hasps)
Flammability resistance of children sleepwear
---