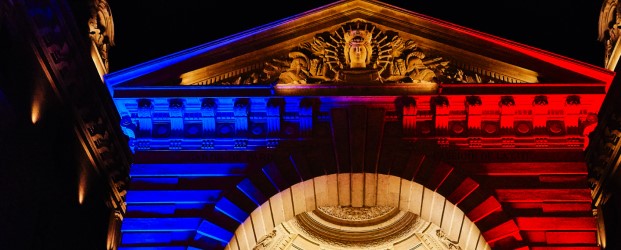 UL Joins AFNOR, Strengthening Commitment to France
To further demonstrate UL's commitment to the French market, we are proud to announce that we have joined the Association Française de Normalisation (AFNOR), the French Association for Normalization. AFNOR is an International Organization for Standardization member body, and we are pleased to be a part of it.
"The French market is a very large and attractive market for UL," said Pierre Breillout, UL's regional director for Europe West. "Many large multinational companies within core UL vertical segments have their headquarters in France that export to North America and globally."
Companies that specialize in cybersecurity, fire safety, electrical safety, electromagnetic compatibility (EMC) and wireless, appliances and HVAC, and health and life sciences products can greatly benefit from a relationship with UL. The UL Mark is the most recognized symbol of safety and security in the United States and can be found on billions of products around the world. Thanks to our locations in France, our teams are able to assist you in giving your projects the international dimension you desire while taking into account local specificities. UL brings deep and broad core competencies to French market ecosystems such as supply chain, post-market, durability and asset-system assessment.
"French companies looking to export to the United States need a partner with a firm grasp of U.S. standards and market needs," Breillout continued. "UL brings much to the table in the French market."
For example, the market for electronic products manufactured by French companies that require U.S. Federal Communications Commission (FCC) certification is growing exponentially. UL has a strong relationship with the FCC and fully understands the testing and assessment guidelines that can help speed time to market.
UL in France
We are involved in local regulation Certification Body (CB) Schemes and our involvement with AFNOR exemplifies our commitment to France and French manufacturers in a variety of markets.
To learn more about how UL can help you enter the U.S. market and markets around the globe, visit us at France.UL.com or email us at sales.fr@ul.com.