Les Services UL pour le Textile
L'assurance qualité pour le textile, prêt-à-porter, les chaussures et les articles en cuir.
Dotés d'équipements à la pointe de la technologie les laboratoires UL mettent en conformité vos produits et protègent la marque de vos produits contre toutes les contrefaçons. Tout au long de la chaîne d'approvisionnement, les experts  UL réalisent des essais chimiques et physiques, des contrôles qualité, des inspections et des audits d'usine afin d'optimiser la production, de limiter le risque de non-qualité et de retard, de réduire les coûts de rappels.
Les programmes des tests UL permettent de s'assurer de la sécurité des produits et du respect des exigences des marques. Nos experts assurant la qualité aident nos clients à identifier toutes les étapes de la chaîne d'approvisionnement textile allant de l'accompagnement aux prototypages, la traçabilité des matières premières telles que la fibre, le fil et le tissu en passant par les composants tels que les boutons pressions et les ornements jusqu'à l'aboutissement du produit fini et ce dans l'objectif d'aider à livrer des produits de qualité sur les différent marchés.
Test Textile
Tests Physico-Mécaniques et Solidité des Couleurs
Solidité des Couleurs au Lavage
Tests de Performance
Traction
Glissement couture
Retardateur de flamme
Solidité des Couleurs au Frottement
Stabilité Dimensionnelle
Solidité des Couleurs à La Lumière
Force de Rupture
Solidité des Couleurs à La Sueur
Résistance des Coutures
Inflammabilité
Force de Déchirement
Analyses Chimiques
Formaldéhyde
Composés Organostanniques
REACH et SVHC
Colorants AzoÏques
Alkylphénols
RSL
Métaux Lourds
La libération du Nickel
Les Colorants Allergènes et Cancérogènes
Phtalates
Phénols
Benzènes et Toluènes Chlorés
Les Champs de Compétence
Les laboratoires UL utilisent des méthodes reconnues pour tester vos produits en conformité avec les réglementations internationales, régionales et nationales:
AATCC (American Association of Textile Chemists and Colorists)
GB (Chinese National Standards)
ASTM (American Society for Testing and Materials International)
ISO (International Organization for Standardization)/li>
BS (British Standards)
UNI (Italian Institute of Standardization)
DIN (German Institute for Standardization)
Catégories de Produits
UL travaille en partenariat avec ses clients durant tout le cycle de pré-production et de production pour évaluer les risques et trouver des solutions qui répondent aux exigences qualité et sécurité des textiles et des vêtements. Nous couvrons une large gamme telle que :
les vêtements pour enfants
les vêtements pour adultes
les textiles d'ameublement
Les textiles automobiles
Le linge de maison
les accessoires
les articles en cuir
Vêtements pour Enfants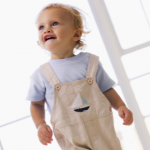 Les tests de sécurité des vêtements et des accessoires pour enfants visent les petites pièces qui peuvent être ingérées ainsi que les risques d'étranglement, d'étouffement, d'absorption.
Au niveau des laboratoires, les tests basiques comprennent:
Boutons, boutons pression, et résistance d'attachement des applications
Niveau de toxicité pour le plomb, le cadmium, le nickel, et le contenu en métaux lourds dans les accessoires
L'évaluation de la sécurité et des dimensions des lacets et des cordons
L'évaluation de la sécurité globale des vêtements avec une attention particulière aux bouts pointus et arêtes tranchantes (fermetures éclair et fermoirs)
Résistance à l'inflammabilité des vêtements de nuit destinés aux enfants
---
TÉLÉCHARGEMENTS